The Baker's Place project in Madison, Wisconsin is a new 14-storey mass timber mixed-use development that will create 206 homes and preserve the oldest historic piece of the original Gardner Baking Co. Building.
Details
The project plans will respectfully develop the site, engaging with the existing heritage architecture and reinvigorating the neighbourhood with a stepped residential building that rises from 9-storeys to 14-storeys, surrounding an elevated landscaped courtyard. The design is driven by a commitment to heritage, sustainability, innovation, and community.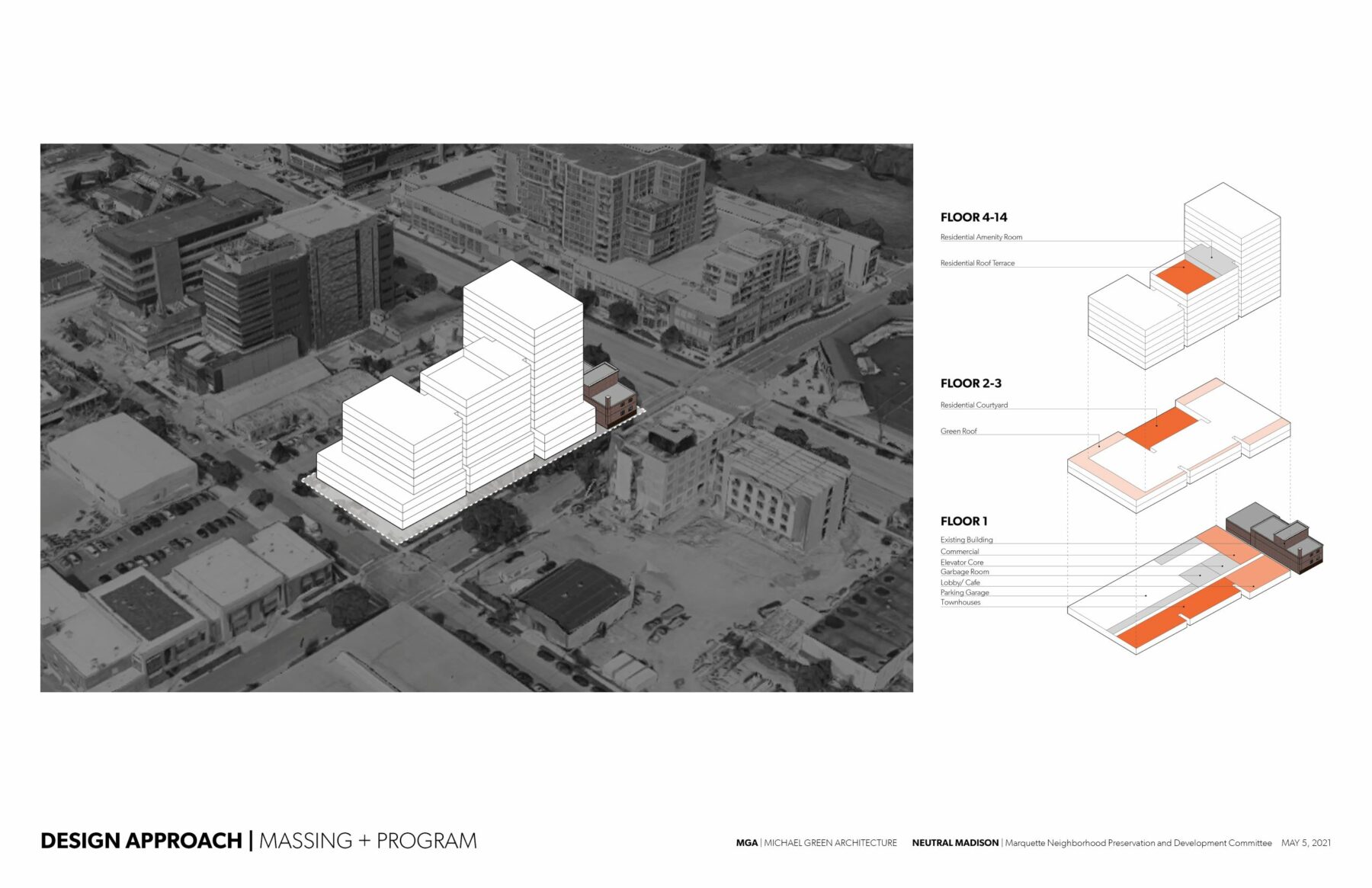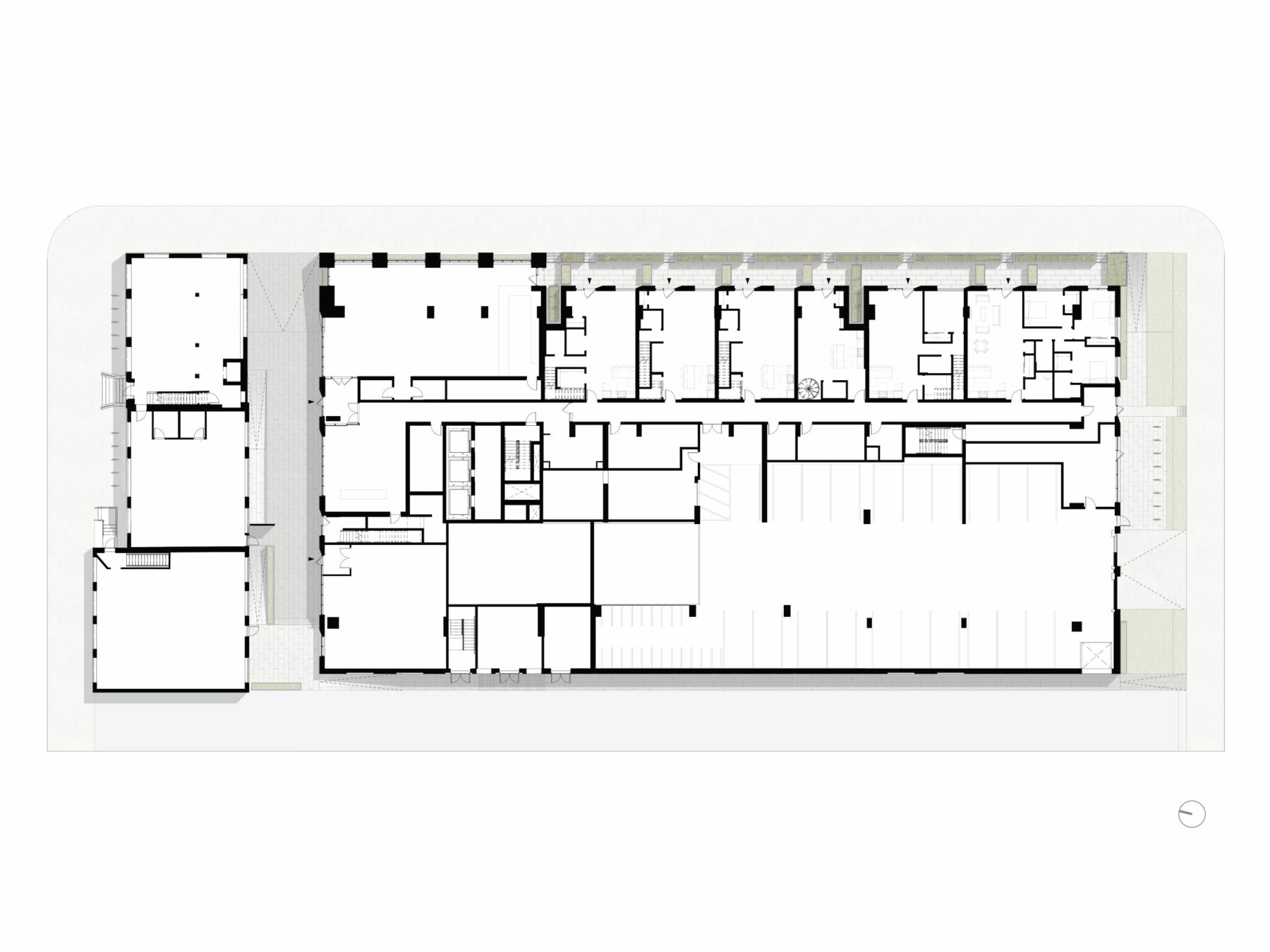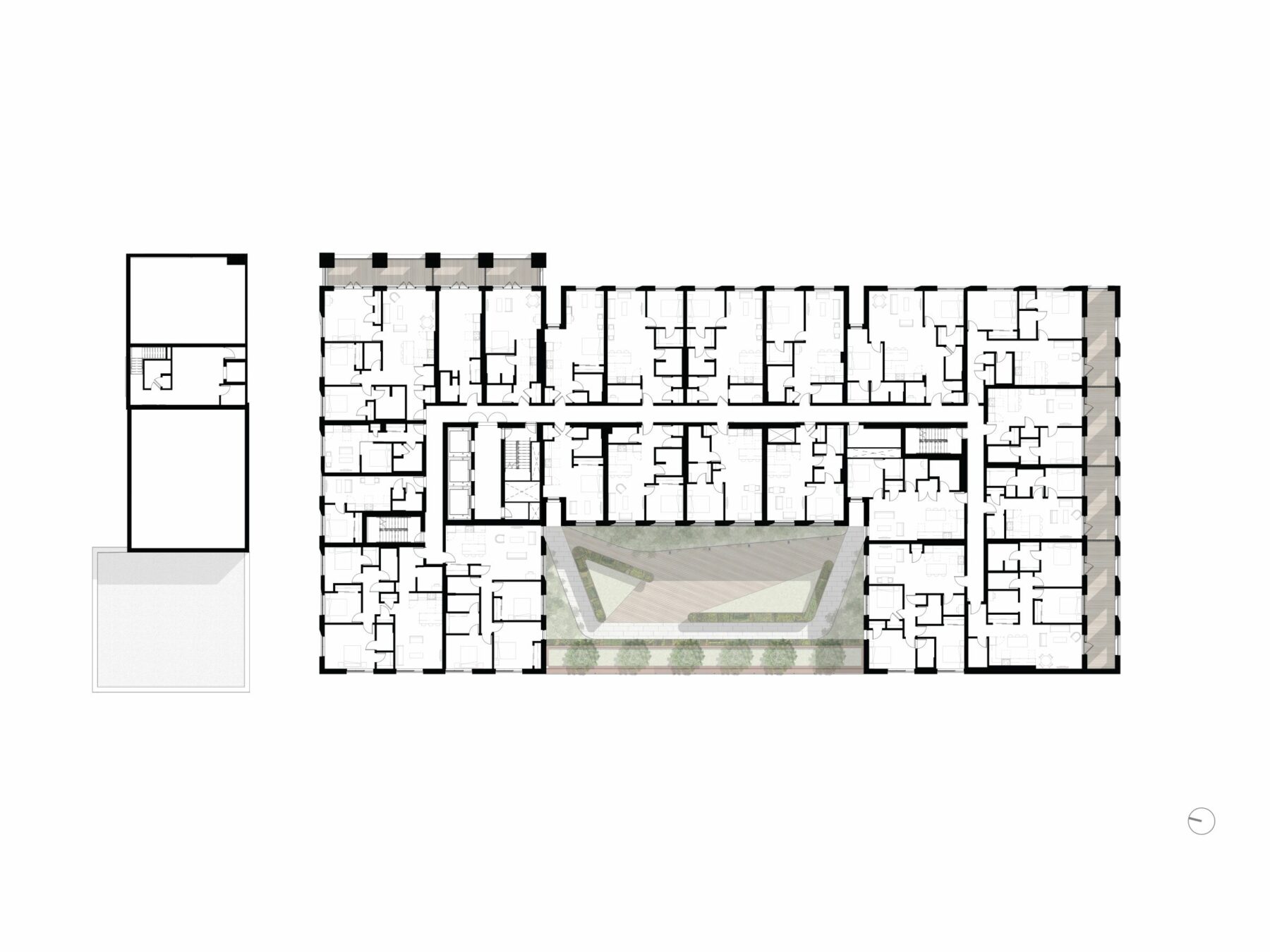 Process
Baker's Place will be built using cross-laminated timber construction and Passive House design principles, reducing both embodied and operational carbon impacts and improving thermal and acoustic comfort. The project will be LEED certified and has an extensive network of green roofs to assist in supporting a progressive stormwater management strategy.
The two-storey Gardner Baker Co. Building on the site was originally constructed in 1917, and the property was identified as a potential landmark in the 1998 Downtown Preservation Plan. The designs include saving and restoring the significant areas of this heritage building, and creating a new public mews between the new and old elements to highlight the history of the site, promote community, and enourage activity.