This renovation for Interfor, one of North America's largest forest product companies, translated into a physical space that reflects their portfolio and embodies their brand by showcasing and elegantly integrating wood products throughout both the design concept and material palette.
Details
It was essential that the design concept connect with the client's brand and celebrate the potential of wood. The concept in plan began with a log, the heart of Interfor's business, which is brought into the heart of the office. It takes the form of sweeping floor-to-ceiling screens of profiled Douglas-fir slats. These screens serve to tie the office layout together and create continuous circulation paths on both levels that emphasize continuity between departments. The elliptical, central core of offices and meeting rooms provide visual connections between managers and their teams in the adjacent open office spaces, facilitating workflow and encouraging increased collaboration. Custom acoustical Douglas-fir slat ceilings mitigate reverberation in the central offices and unify the spaces within. The oval offices also provide universal access to natural light and stunning views of the city, North Shore mountains, and the Pacific Ocean.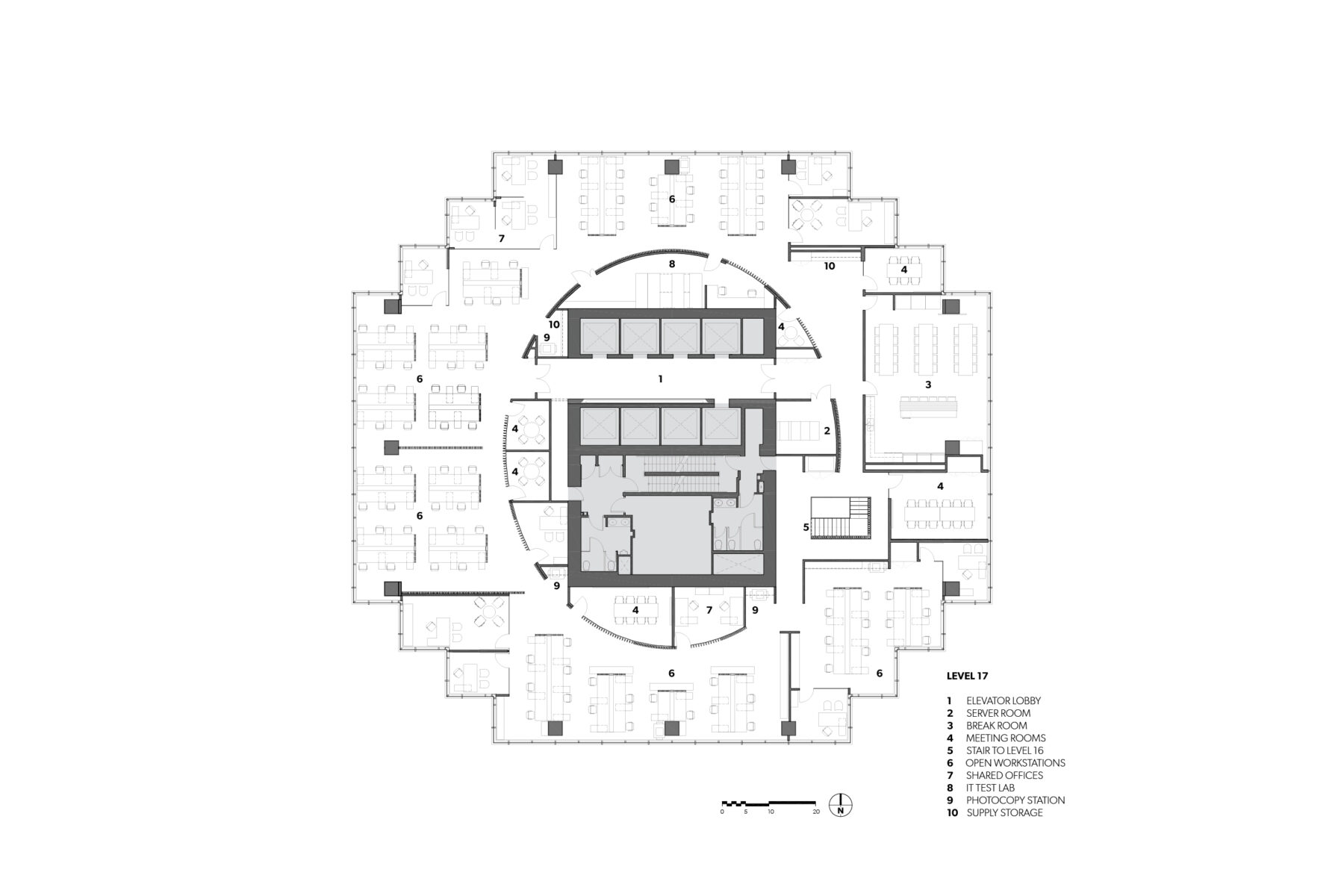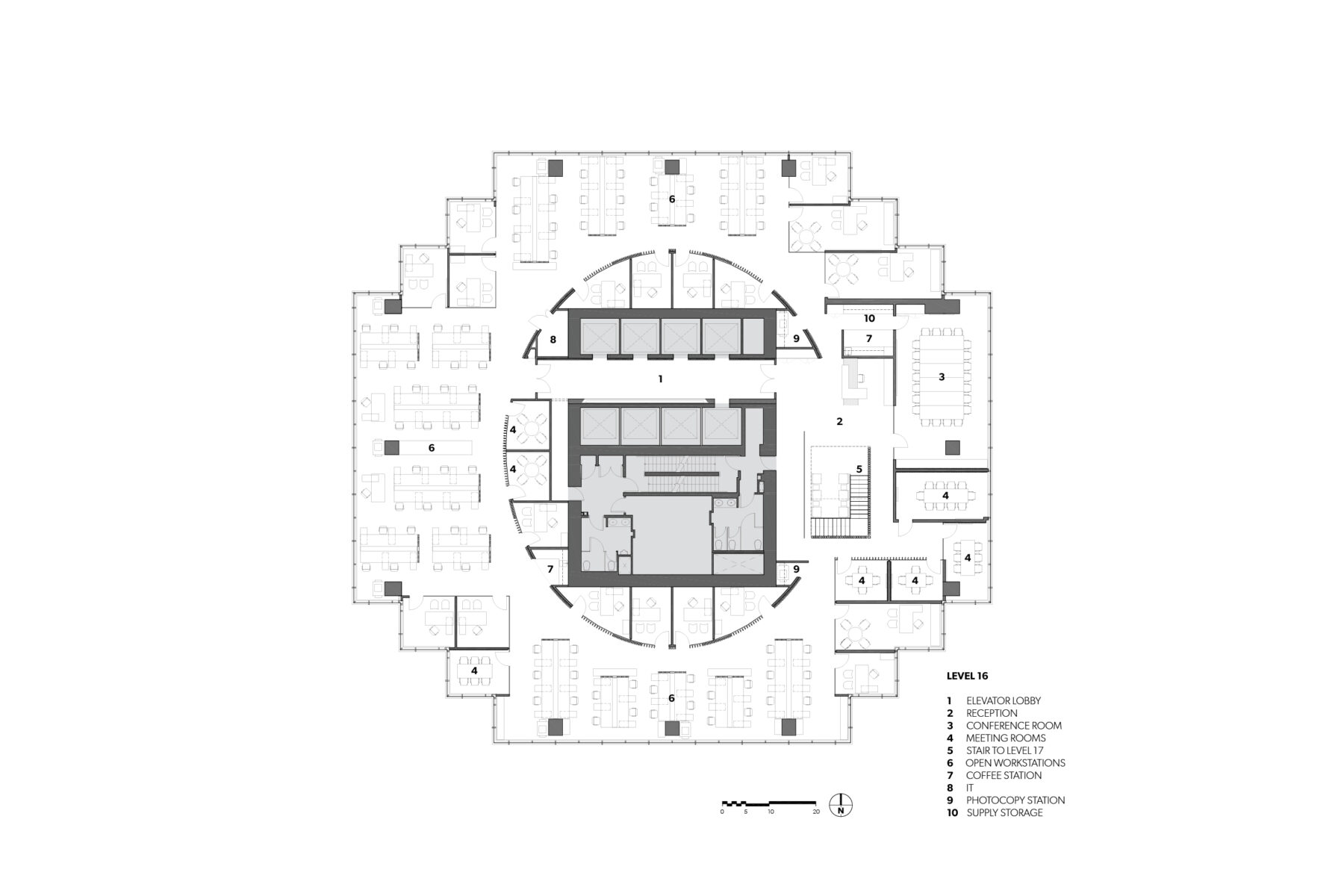 Process
Goals for the project included increasing employee interaction and creating greater connection between departments, a challenging task due to the corrugated corners of the floor plate and departments separated across two floors. To address this, a floating staircase was created as a central feature in the reception area to showcase wood innovation and connect employees over the two levels. Other wood features include meeting room walls of different species of wood that Interfor produces, custom designed reception desk, kitchen island, tables, desks and workstations.