Working with Brent Comber, Michelle Biggar, and Michael Green, Obakki created a boutique shop design that celebrates the diverse, elegant Obakki clothing line. A flexible, "tune-able" room uses fabrics from the brand to partition the space and create elements like changing rooms. Michael adapted his Fry light fixture design to accentuate Brent Comber's "Shattered" piece for the main cash counter.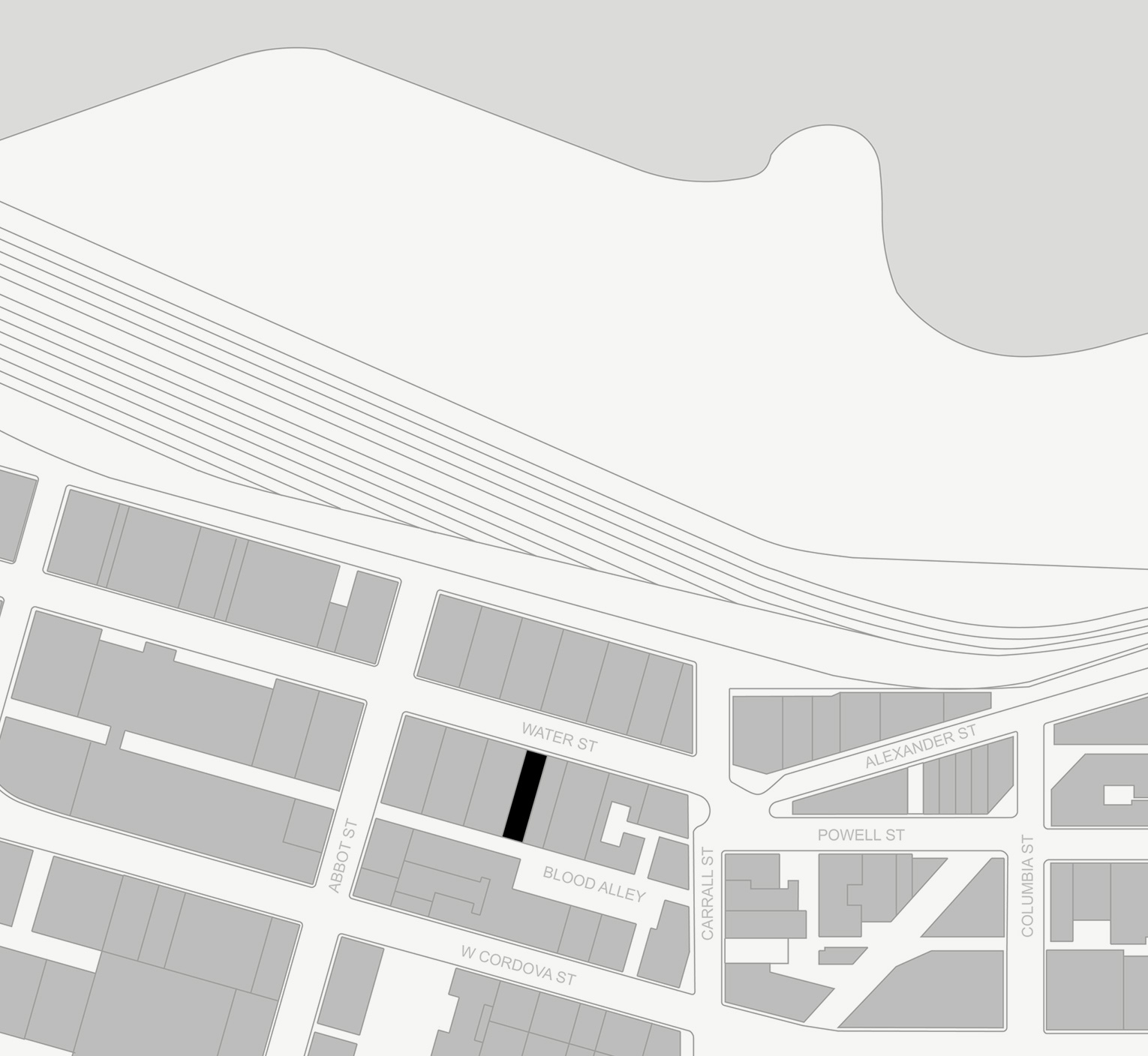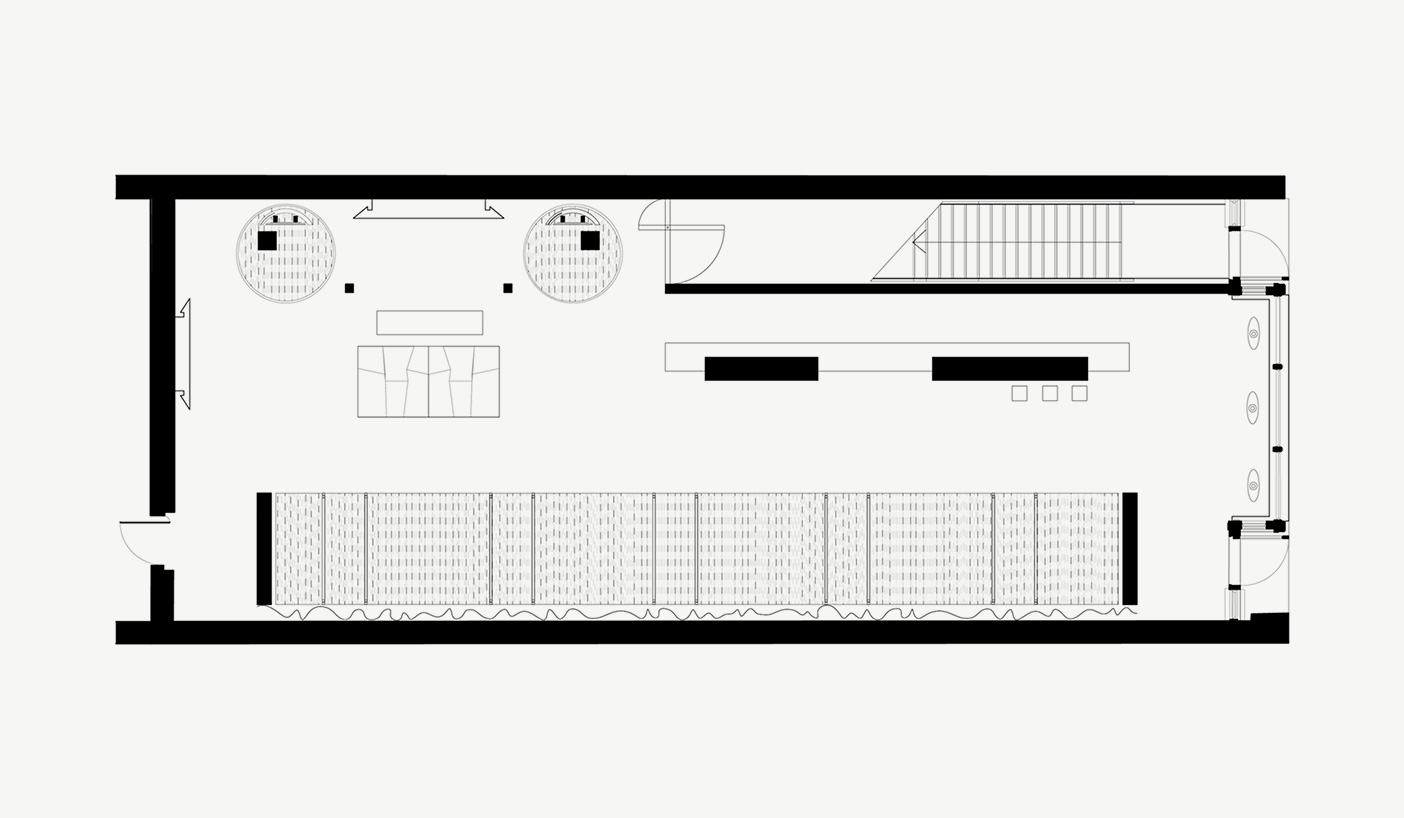 Process
In an effort to compliment and respect the brick and board-form concrete of the shell, a knife-edge white ceiling and similarly acutely cornered white walls were introduced to define program spaces. Thin steel rails were suspended from the ceiling to display the clothes in a box-like field reinforced by flanking concrete shear walls.
The design team collaborated with Vancouver artisan Brent Comber to develop a signature millwork element. The composition evolved with a long 'Shattered' wooden counter intersected with folds of white solid surfacing and integrated jewelry trays. The counter also discreetly houses basic storage millwork for point of sale and merchandise.
Custom chandeliers were designed and built in house as a softened interpretation of the "Shattered"millwork piece using translucent acrylic suspended below simple light boxes that conceal porcelain fixtures. Two circular change rooms were created with floor to ceiling curtains, providing a very open store when change rooms are not in use.
Recognition
Canadian Interiors Magazine – Best of Canada, 2009
–
AIBC – Lieutenant-Governor of British Columbia Award in Architecture – Merit, 2008
–
IDIBC – Award of Excellence – Gold (Retail), 2008
–
WoodWorks – Wood Design Award BC, 2008
–