The new Ronald McDonald House of British Columbia (RMHBC) provides a "home away from home" for out-of-town families with children receiving medical treatment at BC Women's and Children's Hospital in Vancouver. Growing from their old residence serving 12 families to a new 73-family facility risked a significant shift in the delivery of services and the culture of the new larger home for the RMHBC organization.
Summary
At the outset, our team and the client sought a solution that would feel like a home and not a hotel. The architect's ambition was to preserve the nurturing, closely-bonded social connection found in the original 12-family Shaughnessy house. From beginning to end, the architect integrated layers to the design that would help families find both solace and community as they go through one of the most significant and challenging moments of life with their severely sick child. The House includes common spaces, kitchen and dining areas, fitness facilities, library resources, office areas, educational space, and outdoor play areas. The new facility incorporates the most current building systems available to provide for a safe environment for all children including those with compromised immune systems. The House features an innovative tilt-up CLT wood structure, and is LEED Gold Certified.
Testimonial
"It was wonderful to work with a team like MGA, knowing that they are always passionate about the projects they work on and believe in the organizations they work with. Michael Green has been a powerful ambassador for Ronald McDonald House BC and Yukon, seeking construction savings for our non-profit organization and championing our new House in the media. The MGA team have also been active participants in RMH BC fundraising events, and we are delighted to have them as part of the RMH BC family."
– Richard Pass, CEO, Ronald McDonald House BC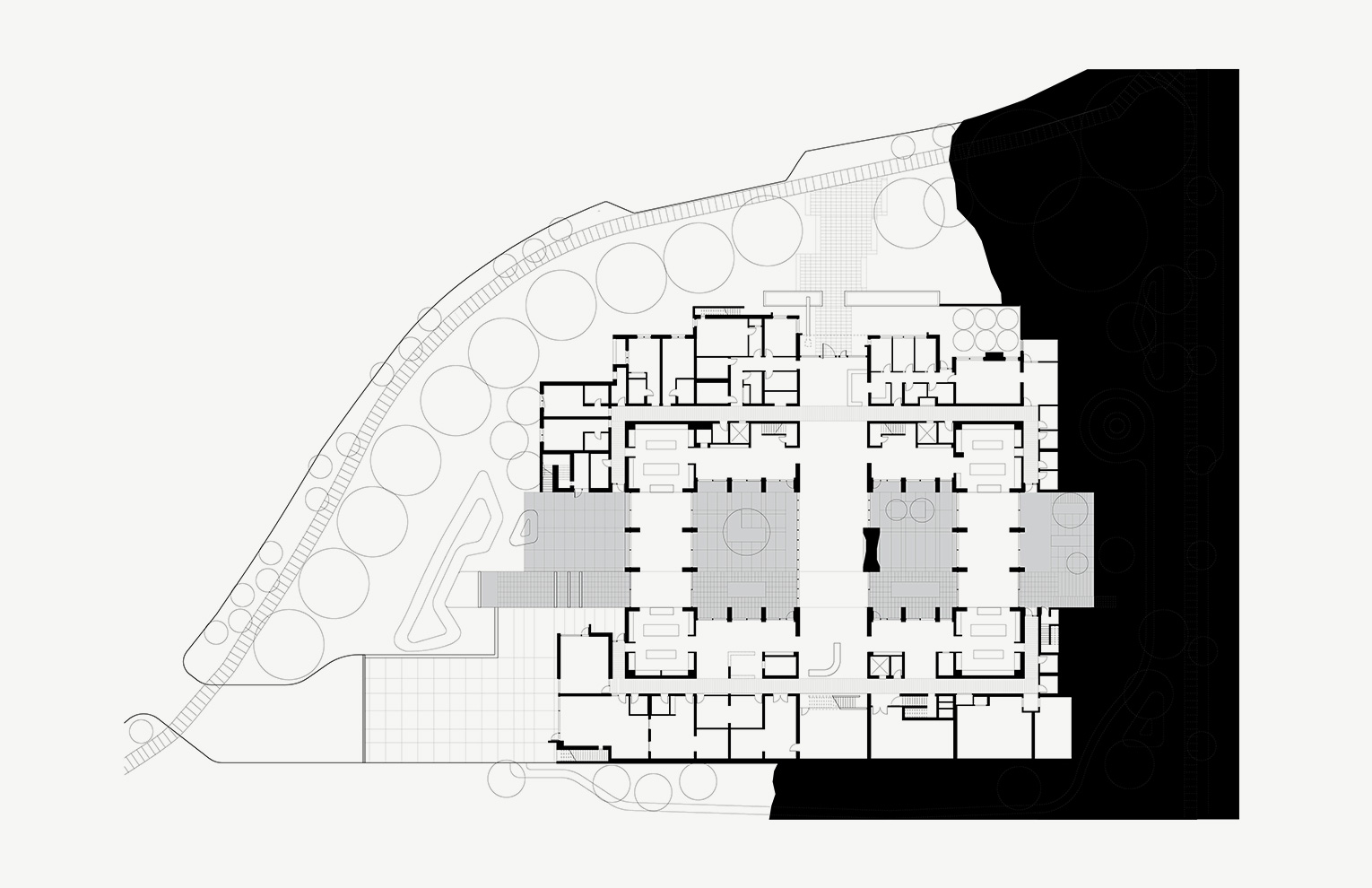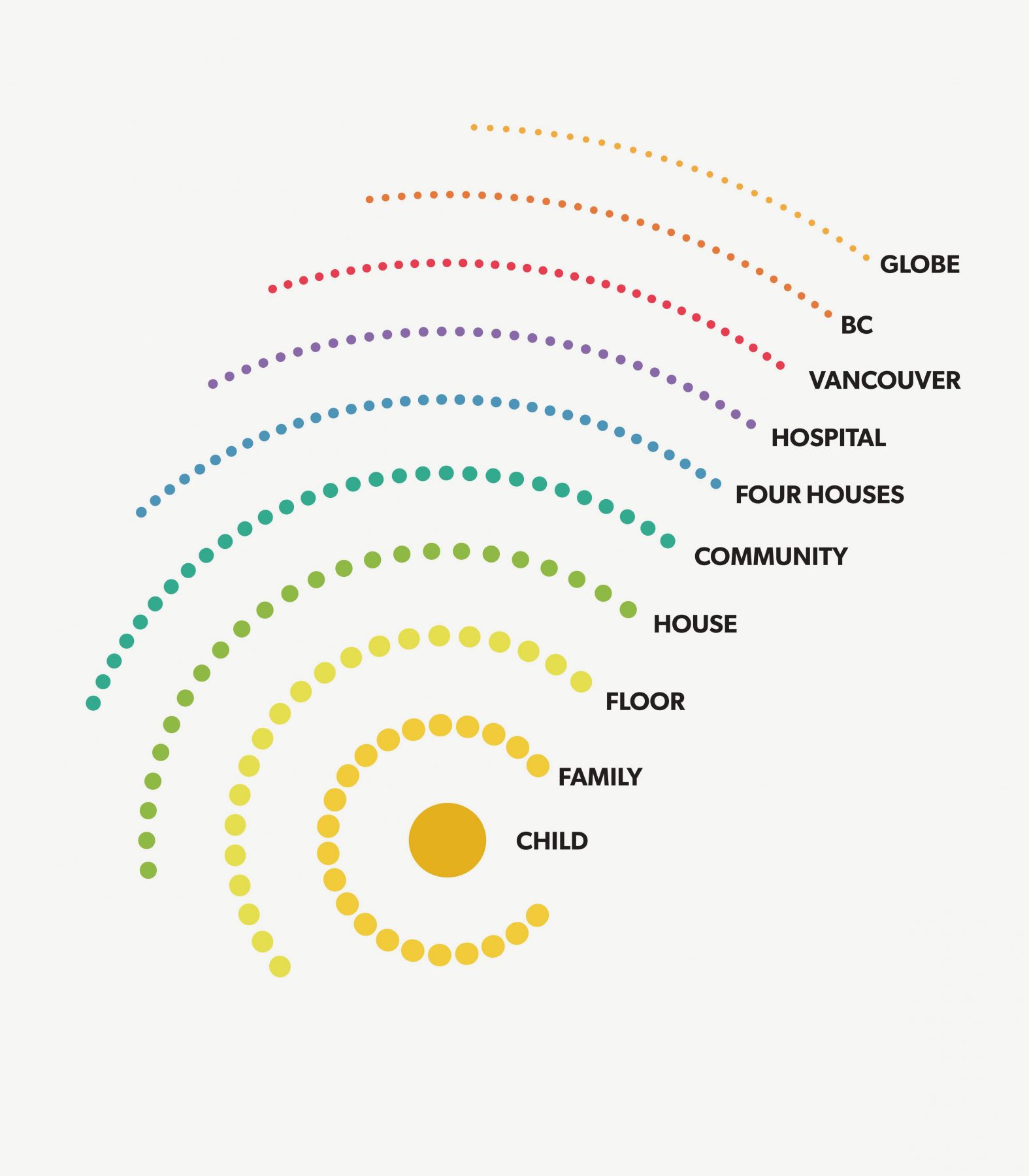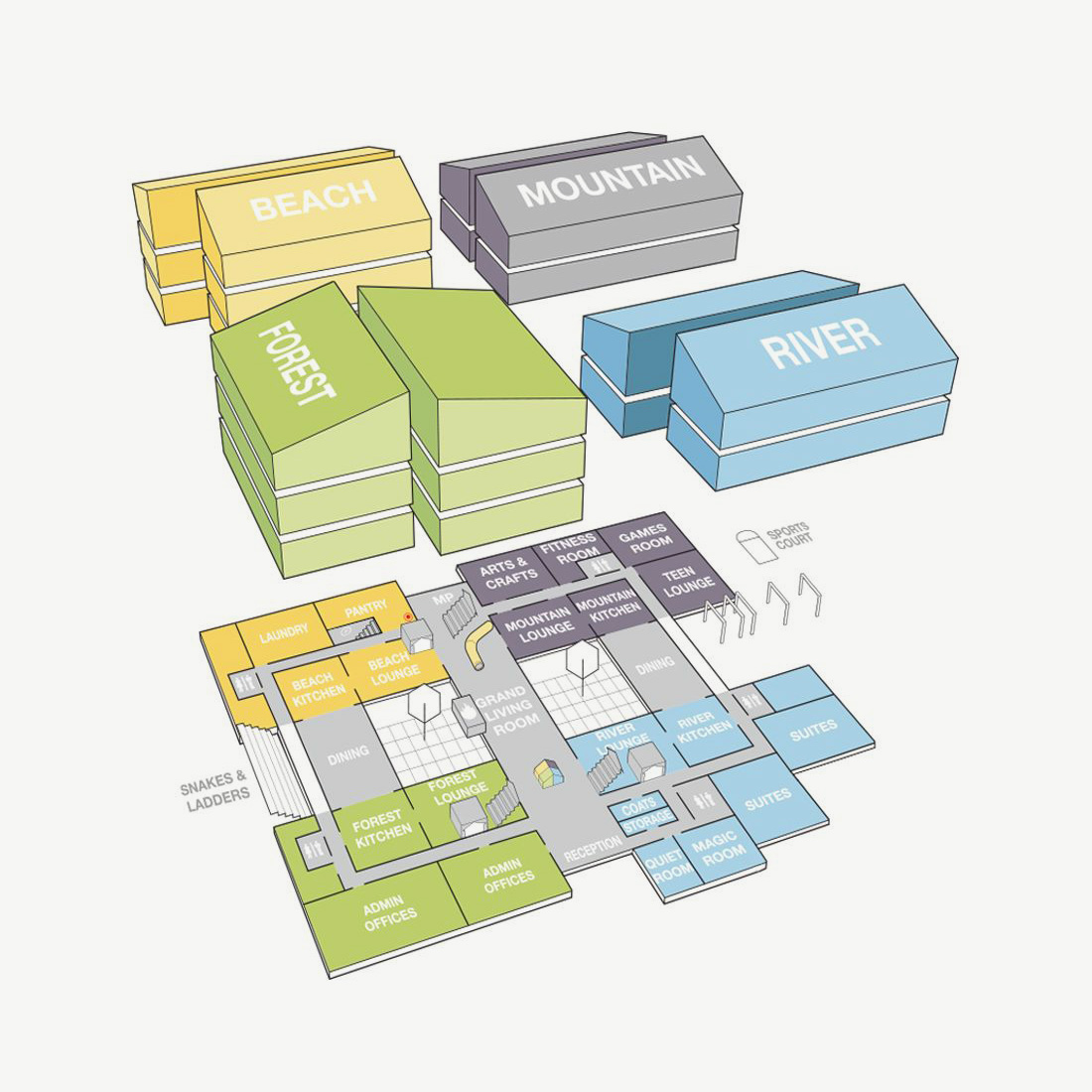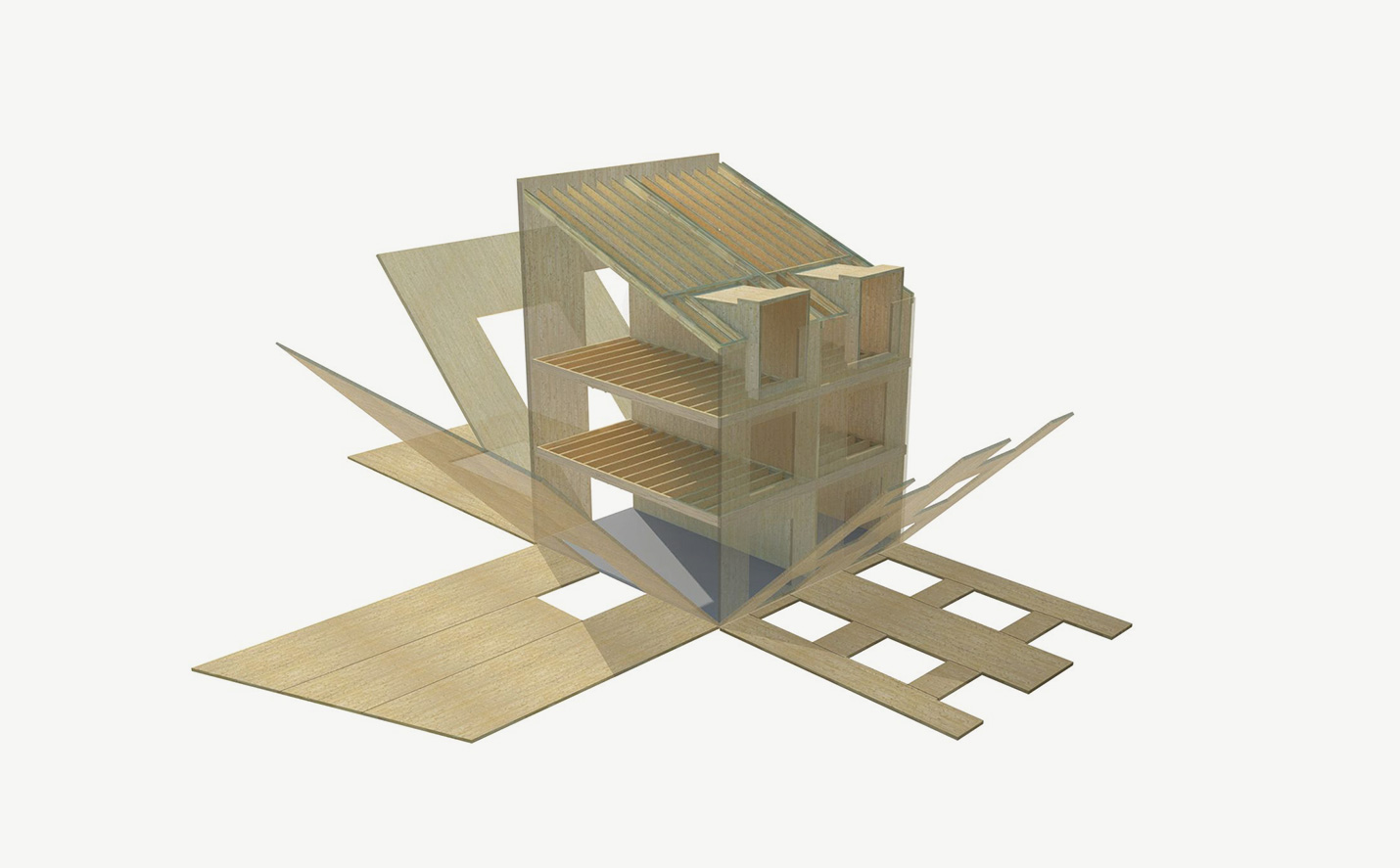 Process
As an underpinning of the design, Michael Gren wrote and illustrated a children's book titled Alpenglow, which metaphorically describes both the purpose of RMH charities as well as the organizational principles of the house architecture. The book's graphics are integrated into the interiors, and the story lives on as both a gift for fundraising and a poetic guide to RMHBC volunteers working for the charity.
Recognition
RAIC – Governor General's Medals in Architecture, 2016
–
WoodWorks Wood Design Award BC – Institution Wood Design – Large, 2015
–
Masonry Institute of BC – Award of Excellence – Low Rise, 2015
–
AIBC – Lieutenant-Governor of British Columbia Award in Architecture – Merit, 2015
–
Canadian Wood Council – Wood Design & Building Award – Honor, 2014
–